There's nothing like stumbling across one of your friends on a street style blog but I can't say I'm really surprised to see
Maike on Caroline's Mode
, although still a very pleasant surprise. As always, I love what she's wearing and the fact that she's the only person that would wear a blinged out Mickey Mouse necklace and make me want it.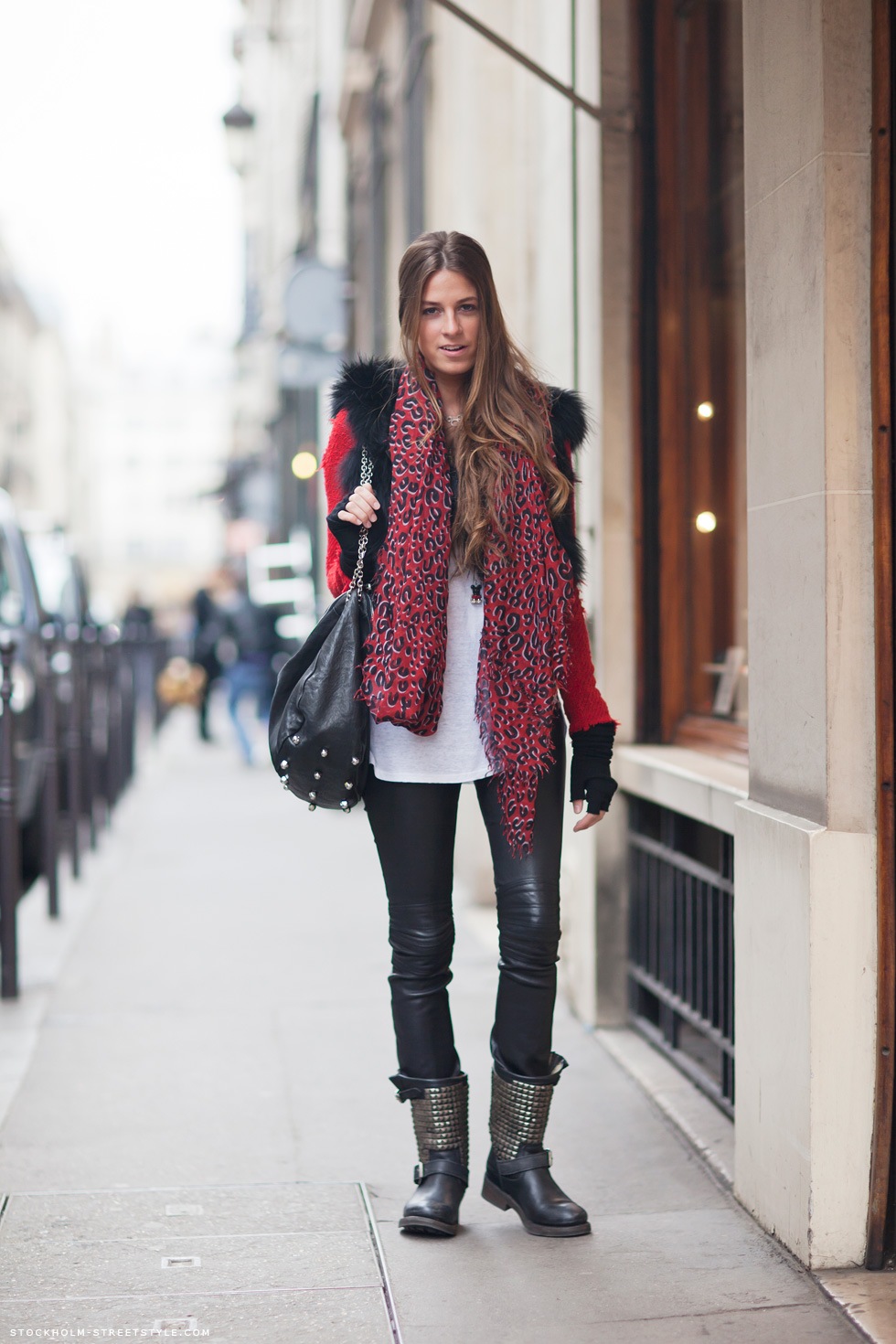 I've been obsessed with the
red Iro jacket
she's wearing for sometime now and I love how she layered her Yves Salomon fur vest over it. Her scarf is Louis Vuitton, boots from Ash, and her leather pants are from her mom's store Soho. If you're ever in Geneva I really recommend going, they're the best dressed family I know... literally.