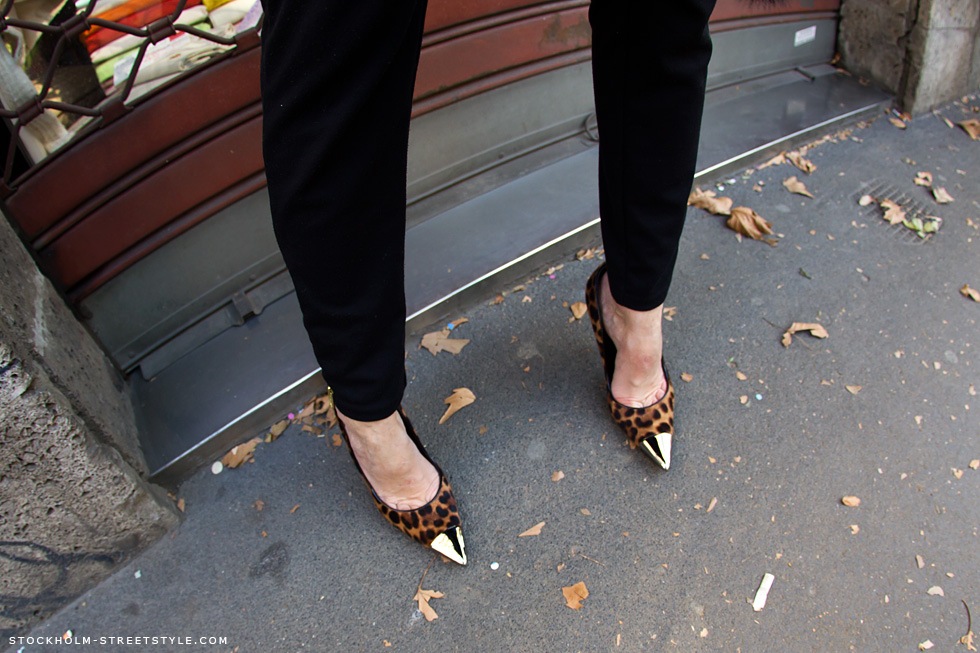 By the looks of it, many shoe and accessory designer's are currently experiencing a moment with metals. I'm almost certain you've all seen the Louis Vuitton metal cap-toe pumps which Stuart Weitzman made more affordable, and kind of paved the way for this metal moment in the blogosphere. Neither of the mentioned shoes really did it for me though. Instead, my metal moment was inspired by no other than Maison Martin Margiela. On my trip to Paris this past spring break, I walked into one very cool store, L'Eclaireur, where Martin's metal-accented accessories were in abundance. I
almost bought this little guy
until I snapped back into consciousness and realized the parentals would probably not understand nor be happy with my purchase. Anyway, accompanied by
really cool belts and other equally cool things
, these lustrous pieces of metal stuck with me. I was already a huge advocator of metal collars (see:
here
,
here
, and why not
here
) so I guess it made sense why I was so attracted to these particular pieces. I forgot where I was going with this (LOL) so I'm going to stop rambling and let you look at these really rad shoes below.
Ok, so, I numbered them to make this a little easier and hopefully not just a whole bunch of mumbo jumbo so:
These also come in a few other colors
here
.
Oh, and don't say I don't love you.
7.
Another great pair of everyday sandals courtesy of
Dolce Vita,
also available in other colors
here
.
8.
I'm also particularly keen on these
Gucci heels
. With only a metal cap-toe and an ankle strap to keep your foot in place, I imagine they are extremely flattering slash sexy on ze feet.
And with that, I bid you adieu and hope you have a great Memorial Day weekend!
Twitter: @MadeinChicistan, Instagram: @julianasalazar, E-mail: madeinchicistan@gmail.com