Today, Chicistanis, I bring you round 2 of things that are both pretty and python. Remember round 1? No? Clicky
here to refresh that brain of yours.
Pretty rad python, no? Today's segment was inspired by a recent excursion I took to Barney's which has me lusting after python once again, lots and lots o' lovely python. This time it comes in the shape of
Givenchy's Nightingale bag.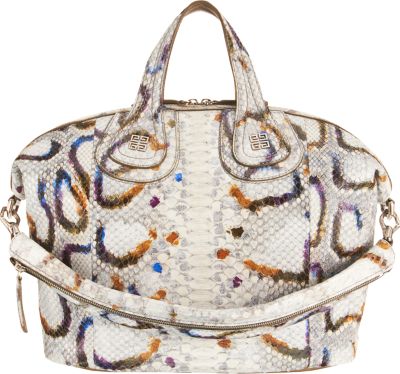 How could you not fall in love with
this bag
? Not only is it python, it's hand-painted python. One might even say it's painted to perfection.. just might. It's only flaw? It'll leave a whole in your bank account the size of
5 g's
. It's unattainable price tag makes me want it even more which is really becoming an issue. Here's to wishing and hoping one day you will be mine,
Givenchy bag of my dreams.
Happy Monday Chicistanis!