Considering that Rag and Bone first began as a solely denim label, it should be no surprise that their jeans rock. They have the best fit and always the coolest designs. With each season their offerings only get more innovative and lust worthy. What's most impressive about Rag and Bone's denim is how they manage to have both a modern yet timeless feel, or at least that's what I think. They're not your ordinary pair of jeans yet you'll wear them to their death... or until, you find a new favorite pair of them.
This season so far I already have four. Starting with my favoritest pair, these
arrow printed jeans are exclusive to INTERMIX
. I love the print but without the black stripe going down the legs, they'd be nothing. Nothing, I tell ya. Some call it the tuxedo stripe, I think it's a play on the whole athletica trend happening. Regardless, I really need to get my hands on these. Get yours
here. I'm not the biggest fan of black jeans, more often than not they feel too waitress-y to me, but the embroidery on
this pair
makes them anything but just black jeans. The detail also makes your legs look way awesome. Plus these remind me of Isabel Marant's navajo jeans.
They kind of have that same tribal vibe, no?
These are available for pre-order now
here
.
About two weeks ago I tweeted "is it too early to be wishing for leather pants?" Obviously I say no but the constant heat and sweat inducing weather in Miami tells me yes so then I say to it, "
but these are only half leather.
" Besides, Chicistan's weather imposes no sartorial limits, if that even makes sense to anyone but me? Anyway, leather in the front, denim in the back, it's a leather pant without the price. I also assume these allow for more mobility and comfort than if you're legs were completely covered by leather.
These too are exclusive to INTERMIX
and you can pre-order them
here
. Last but certainly not least, why not splurge on a pair of
leather pants
in the official color of fall/winter 2012 (see:
here
)?
These pants
need no more description, they are simply delicious. Buy me them
here
.
Just kidding... but not really.
Also happening in the world of Rag and Bone that must be shared, their first ever ad campaign featuring who other than Kate Moss and photographed by Craig McDean.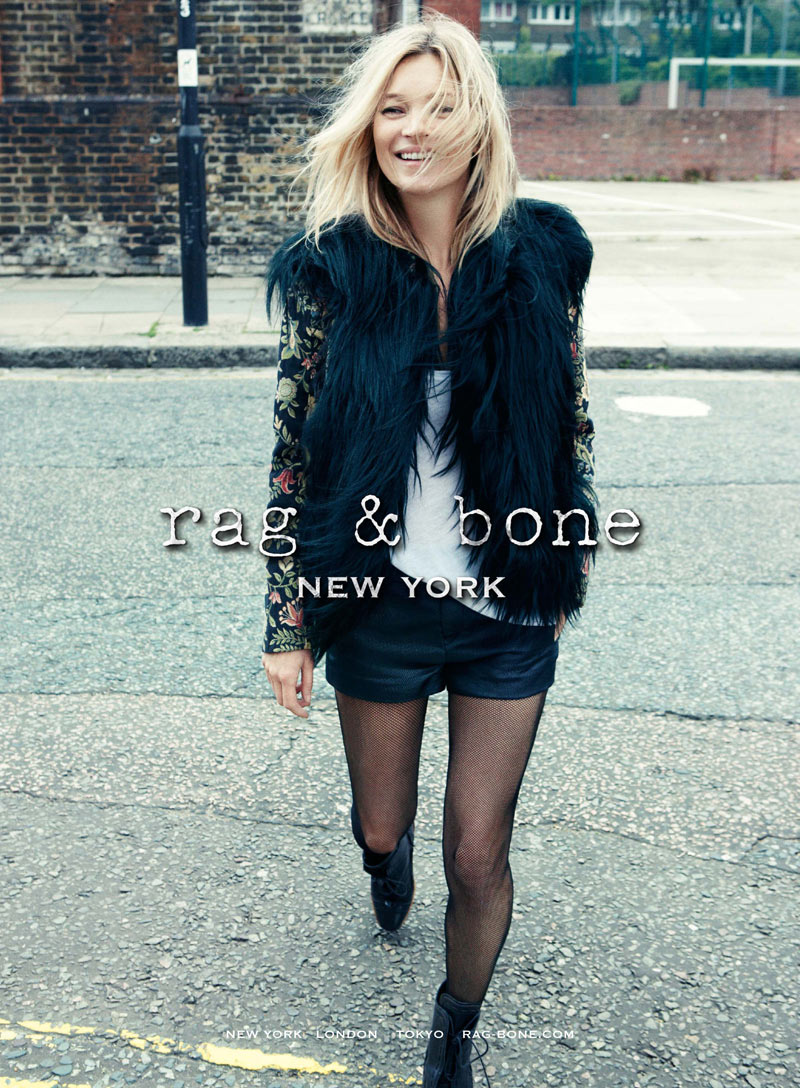 Pictures via INTERMIX, Fashion Gone Rogue and Bloginity.
With barely there make up and dope clothes, Kate looks amazing... shocker.
I: @julianasalazar, T: @madeinchicistan, E: juliana@madeinchicistan.com