It's a new year and it's about freaking time for a new post. I know its long overdue, but for those of you who don't follow me on twitter, Happy New Year Chicistanis! Also, to majority of you who have been checking MIC for the last month despite the lack of activity... I love you. And to the others that stopped checking, I miss you. You've inspired me to do betta. Lol, jk, but really.
I'm not big on new year's resolutions but maintaining this blog brings to light the huge problem I have with time management. So I figured "hey, instead of vowing to work out at least 20 minutes a day everyday and not keeping it (if ever even beginning it), why not resolve to actually use my moleskin and dedicate 20 minutes a day to Chicistan?" So, here's to that.
I originally had planned something else for today but since I am currently in New York working for Saint Laurent Paris I thought Hedi Slimane's first campaign for the French house (which he photographed by the way) would be more appropriate. When I first saw the campaign a few weeks ago, I was excited to be coming back to work with them. The collection is all the things I love -- it's androgynous yet romantic, simple yet intricate, sophisticated yet badass, and of course, it's very French. I hate to use this word to describe it, but it is what it is, and it's really freaking chic.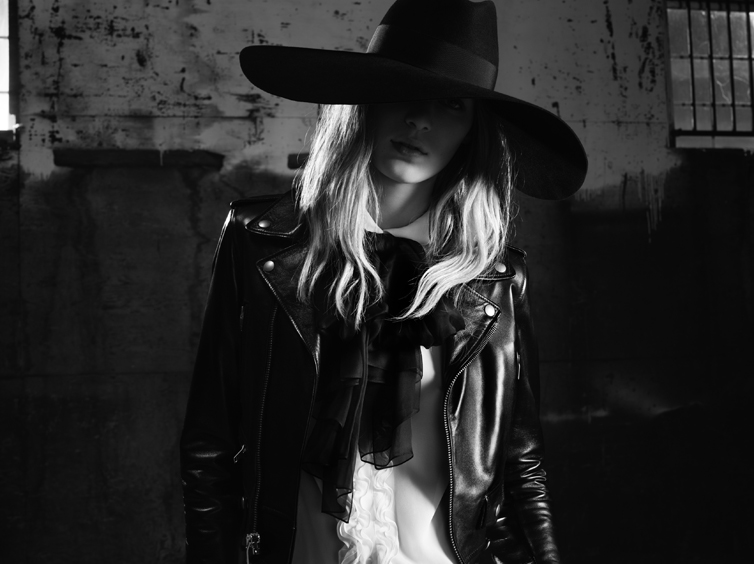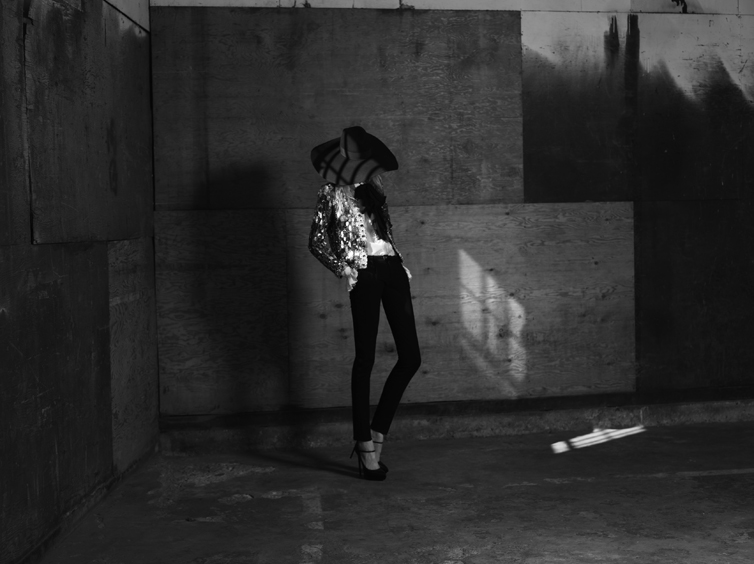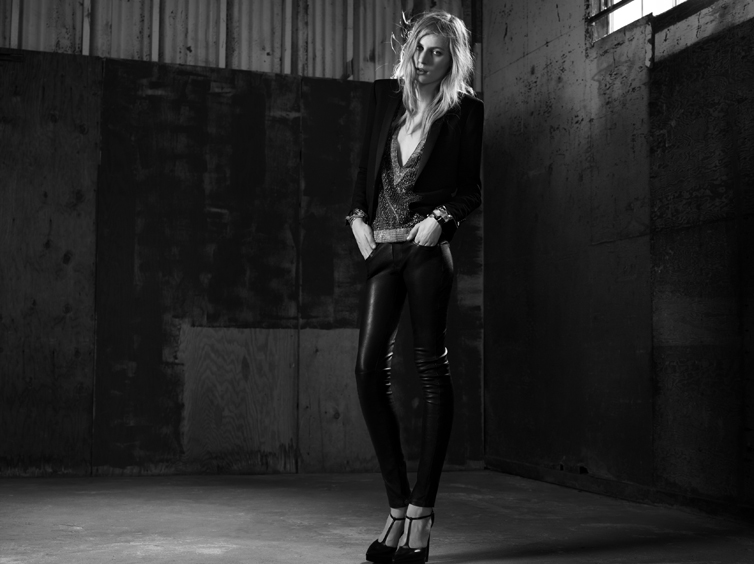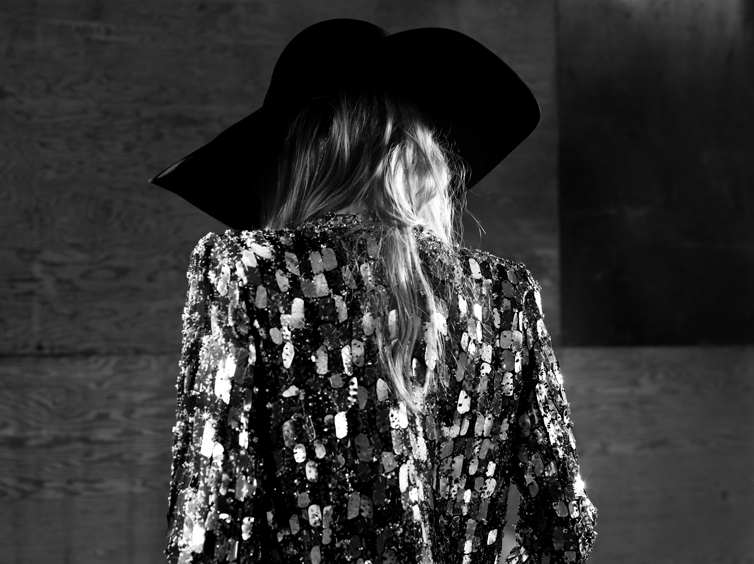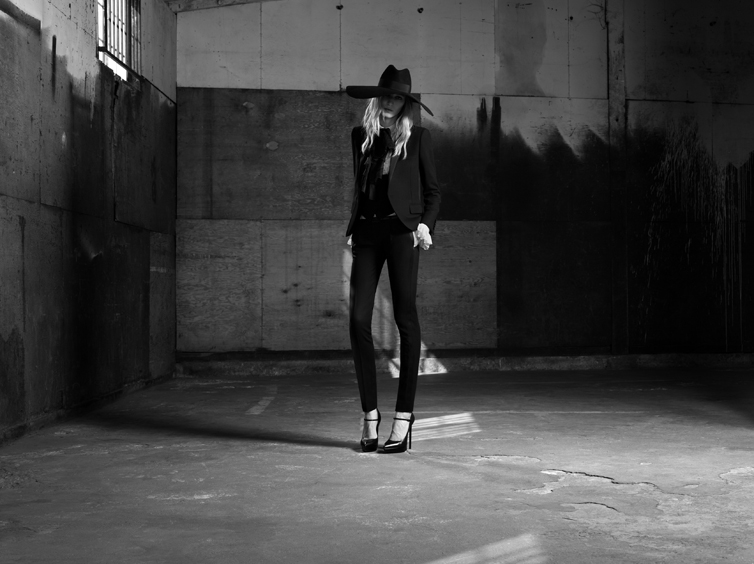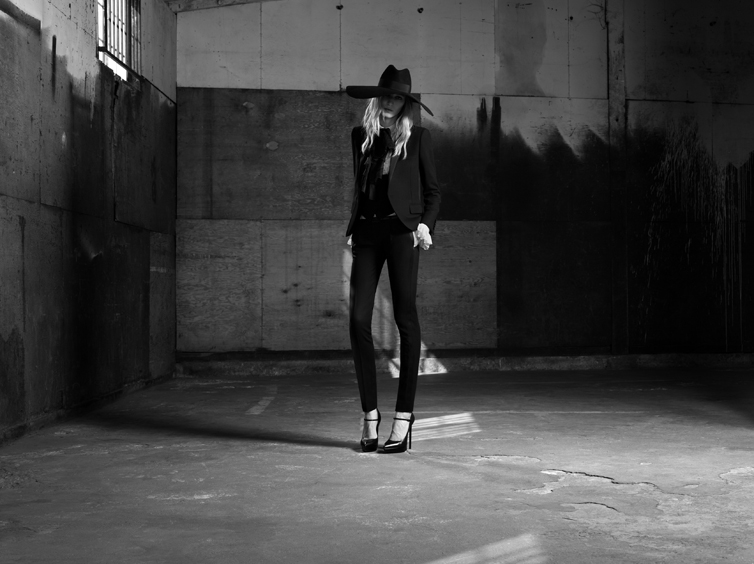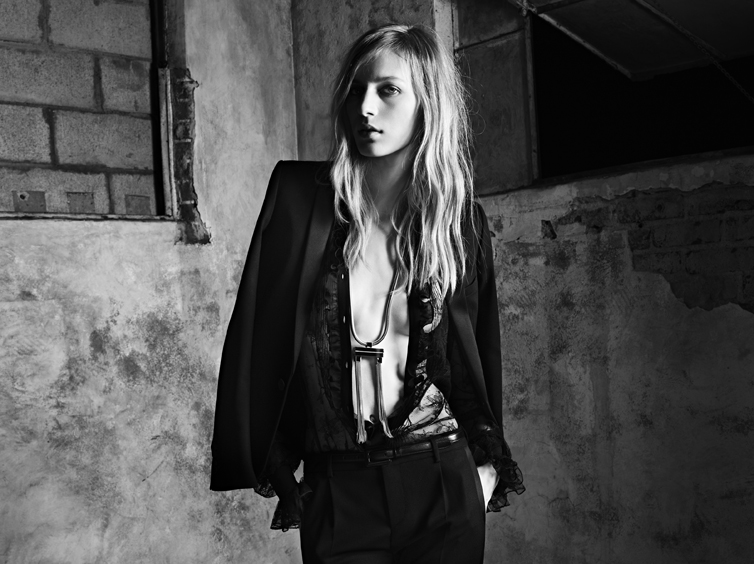 Pictures via Fashion Gone Rogue
If you don't agree, well, I don't know what to tell you. Regardless though, I will tell you that I saw the new Pre-Fall 2013 collection today (well, yesterday by the time you read this) and I am beyond excited. So excited that even though I just got home from spending about 16 hours at the showroom and I have to be back there in exactly 5 hours and 30 minutes, I'm writing about it now at 1:34 am. It is the bomb dot diggity com. I wish I could tell you more about it right now but my brain is all skfhskdhfsdh and I should really be getting some sleep. I promise to keep you updated though as market week officially commences tomorrow. In the meantime, peep part two of the campaign
here
and check out Gwen Stefani on the cover of this month's Vogue in head to toe Saint Laurent
here
. Does she look amazing or does she look amazing?
Instagram: @julianasalazar, Twitter: @madeinchicistan, E-mail: juliana@madeinchicistan.com