Because it's Monday and nothing can cure the blues quite like a pair of new shoes. Am I right or am I right, Chicistanis? Today's cure comes in the shape of stilettos and is brought to you by Sergio Rossi and friends (aka some beautifully painted pythons).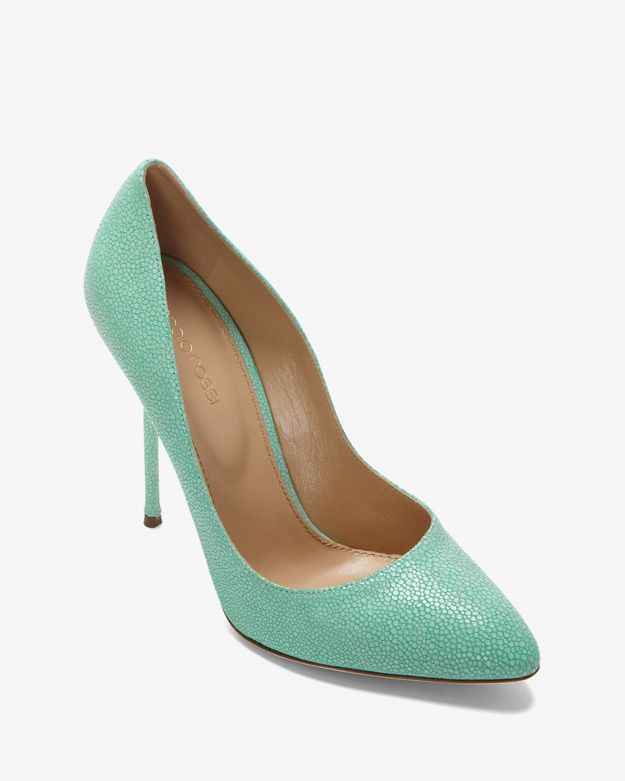 Aren't these heavenly? They're perfect to wear now with your little white dress but also have just the perfect pop of color to ease your way into fall. Their texture is so amazing that I've completely overlooked their very-skinny-how-the-hell-are-these-going-to-hold-me-up heel which will probably be the cause of several tumbles to the floor, but you know what they say: no pain, no gain. Unfortunately these puppies aren't available just yet, but you can
preorder them here
via
Intermix
right meow. Happy Monday!
I: @julianasalazar, T: @madeinchicistan, E: juliana@madeinchicistan.com